Eric Blasingame, DDS, MS
Board Certified in Periodontology and Dental Implant Surgery
Dr. Eric Blasingame is Board Certified in Periodontology and Dental Implant Surgery. He has specialized training in dental implant surgery, gum tissue surgery, treating gum disease, tooth removal, bone grafting and oral pathology. He provides safe, predictable surgical care for his patients. He loves helping his patients experience dental care in a positive way, helping them overcome the fear and stress of dental surgery, and helping them look great and chew great.
To provide you with the highest quality of care, he attended the University of the Pacific School of Dentistry in San Francisco, CA. After completing his general dentistry education, he continued to specialty training. He attended a dual certificate, three-year Periodontics residency at the University of Alabama at Birmingham and at the Veterans Administration Hospital. After completing the required education for a periodontist, Dr. Blasingame became Board Certified in Periodontal and Dental Implant Surgery. Board certification is the highest achievement to attain in the field of Periodontics.
Dr. Blasingame is very involved in the leadership of dentistry. He has served on the executive board of the Northern California Dental Society in several positions, including as president. He serves as a delegate for the California Dental Association, and the American Dental Association. He is the director for the Redding Advanced Dental Studies Forum (RADSF) and is also an adjunct faculty at University of the Pacific School of Dentistry in the department of Periodontics. Dr. Blasingame is a presenter at dental continuing education events and speaks nationally on various topics in periodontics, dental implants, and creating great experiences for patients.
Dr. Blasingame and his wife have three children and enjoy spending time in the outdoors in Redding and the Northern Sierras. He spends his spare time mountain biking, skiing, and thinking of ways to improve the dental experience.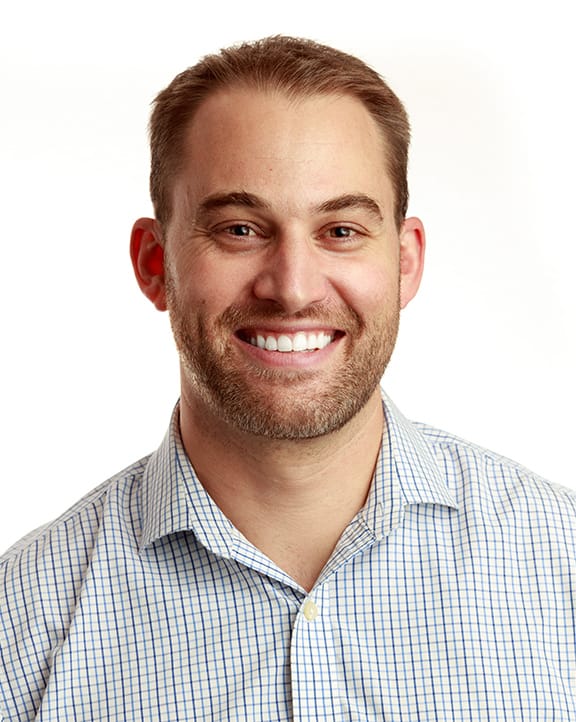 Dr. Blasingame has advanced training in the following areas:
Full mouth reconstructions with dental implants
CAD/CAM guided implant surgery
All-on-4 implant technique
IV and oral conscious sedation
Lip repositioning
Aesthetic crown lengthening
Periodontal plastic surgery
Tissue grafting
Advanced ridge augmentation procedures restoring bone after it's lost
Impacted tooth uncovery
Treatment of periodontal disease
Periodontal plastic surgery
Tissue grafting
Advanced ridge augmentation procedures restoring bone after it's lost
Impacted tooth uncovery
Treatment of periodontal disease